People usually prefer to travel in the winter season, there are many reasons for that like snowfall, exploring mountains covered with snow, playing with snowballs and some people love to dress in winter dresses( lol, that's one of the weirdest reasons).
Some activities like skiing, enjoying snowfall from the sky, and throwing snowballs at your loved ones even if it gives you chills, it's a fun activitives to do. This article will cover some of the best winter destinations that will make your winter season even better. Let's dive into the details what are the dreamy and adventurous winter destinations.
RELATED: THINGS YOU NEED TO TRAVEL BEFORE A TRIP
Switzerland: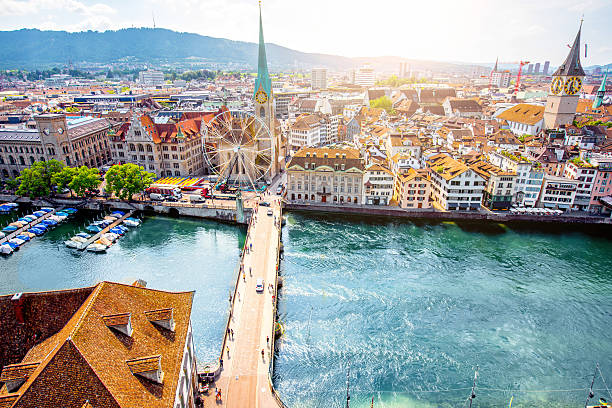 How can someone skip this winter season destination while hunting for travel destinations? This county will not disappoint you and leave you wondering about its charismatic beauty. The county has dreamy natural landscape scenes, eye-capturing views of the hills and mountains, and ice skiing and snowboarding in the snowy mountains to make your trip memorable.
The country is famous for its fairy tale villages, numerous lakes, and luxurious ice skiing resorts globally. So if you are a winter season enthusiast, you will have a lot of fun things to do in this country. If you are looking for reasonable accommodation, you can stay at the Angier's mouth and if you can afford to buy a luxurious hotel where you can enjoy the view of the country, enjoy the wine, party or dance in the nightclubs, chill yourself in hot water bathtub there are many options, you can choose a hotel according to your budget.
Quebec City Canada:
Quebec City has beauty like no other destination in the whole world. The city has a dramatic heritage, amazing landscapes, jaw-dropping beauty, and plenty of hotels. Canada has one of the nicest hotels in Quebec city where you can spend the night on a slab of ice. The hotel de Glace is built out of snow and ice. This place glitters day and night. In this snowy place, you will have one of the coolest experiences ever; the hotel has different theme rooms and a fire system to warm up your body, and if you are wondering if the ice would melt, no, it will not melt that quickly. Consider spending at least two to three days in this snowy hotel.
Copenhagen:
One of the most beautiful cities to visit in winter is the capital of Denmark, called Copenhagen. If you are looking to spend your Christmas in this city, it would be the best decision; the city has fairy tale castles that look awesome when covered with snow, and you can also book a trip. It has castles and Rosenborg castles, the danish royal castles with fabulous artwork, and kings living bedrooms, bathrooms, and thrones are a must-visit. The city has beautiful and world-class museums, and historical monuments that depict that country's culture, always crowded with people. The city has amazing food destinations, and if you are not into food, you can also do skiing in the restaurants, amazing views from their rooms and luxurious design will make you rethink the architectural work.
Tokyo: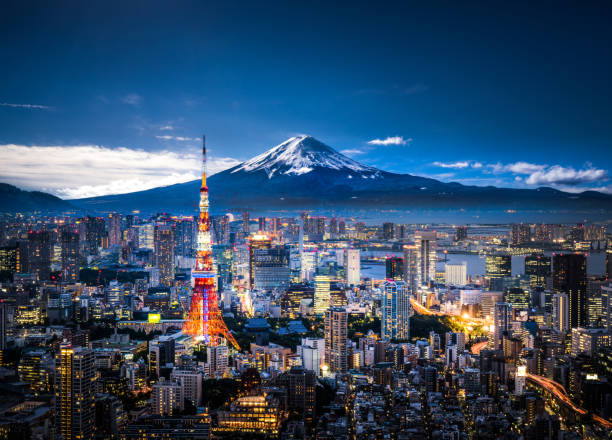 Tokyo, the capital of Japan, is one of the most advanced countries in the world. It is the ultra-modern city also called the City of Modern Era. The city has many dreamy destinations to make your trip unforgettable. Tokyo Sky Tree is the second tallest structure in the entire world. If you are visiting Japan, then you should enjoy yourself by soaking in a hot spring bath. The Christmas celebration in this city is on the boom. The loud and colorful theme contrast will sparkle your eyes. In Tokyo, the temperature rarely falls below zero degrees Celsius, and if you are lucky to visit this city in February, you will enjoy the plum tree blossom. So no doubt, this city will make your trip unforgettable and it is one of the top destinations to visit in the winter season like no other season.
Budapest:
Of the best destinations to visit in one European country, there is no other place better than Budapest, Hungary. The city has everything you are dreaming of. Budapest is named the city of spas, it has thermal baths, and the city has the largest medicinal baths in entire Europe. One of the best ice skiing experiences here is the famous nutcracker dance in the Hungarian state. The food in the country is to die for. The traditional food dishes and souvenirs. If you love architecture, then to your surprise, this country has fascinating architecture. It has the 10th largest parliament in the building. The city has an art gallery, House of terror dedicated to the dark era of Hungarian history. It is the most photogenic city and if you are making up your mind to visit his country, don't forget to bring your camera.
Prague: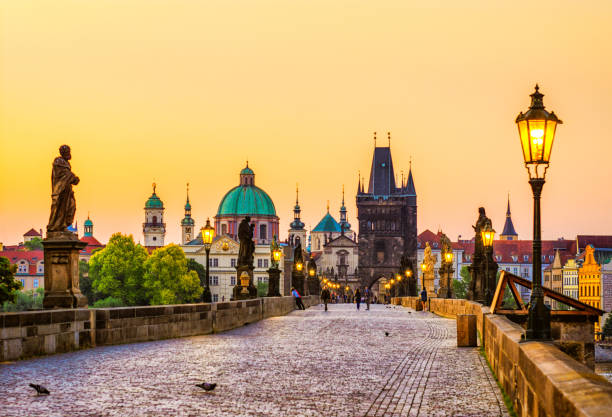 It is one of the cheapest and best countries in Europe. There are many places that you want to visit more than once in your life, yes and Prague definitely has to be on the list. In this city, beer is cheaper than water and it has one of the best beers in the world.
There are breathtaking places like Old Town Square, Charles bridge, John Lennan wall, dancing House, and Jewish Quarter The most enjoyable experience in this city is enjoying the candy give away and the Bohemian carnival festival in the city. The city has one of the best architectural places; you will not be able to get your eyes off, the charismatic beauty, it has one of the oldest bridges in Europe. The city has cobblestone streets and it takes one hour to travel from one end to the other. The city is a UNESCO world heritage site that attracts a huge number of tourists every year.
Conclusion:
Travel connects people from different cultures and traditioning is a great way to explore an entirely new world, where everything is different including the structure of buildings, architectural design, Language, food, and the whole constitutional system. Also, travel help you in overcoming trauma, and mental disorder like depression, bipolar disorder, and schizophrenia. Travel increases curiosity to know about the new culture, people, its historical belonging,r religious norms, and whatnot. When we see any fairy meadows, our brain releases adrenaline and other happy hormones that lefty our mode. People love traveling even if they don't have enough money. It is not required to have a fancy bank balance as you can avoid hotels and live with natives there, you will get to know more about them this way.
We are sorry that this post was not useful for you!
Let us improve this post!
Tell us how we can improve this post?